All About enrGies
For over ten years, ENRGIES has provided support and design expertise for leading aerospace, government, and defense entities throughout the United States.
Experienced in manned and unmanned (UAS) aviation, Command, Control, Communication & Intelligence (C3I), missile sensor programs, helicopter prototype integration, air and missile defense systems, and Tactical Operations Centers (TOC).
Additional capabilities include complex integration, electro-mechanical, avionics, and missile technology areas, as well as extensive experience in government and contractor aspects of program management.
Capabilities That Matter
Reasons We Deliver for Our Customers
Unmanned Aviation Expertise
FAA Section 333 Exemption. Certified full service UAS company with expert operators, trainers and repair technicians.
Complete Solutions
enrGies provides complete UAS solutions including certified operators, trainers, repair capabilities, mission planning and execution along with data analysis.
Engineering & Test Services
Experienced support and design services for leading aerospace, government, and defense entities.
Proven Performance
Experience in manned and unmanned aviation, Command, Control, Communication & Intelligence (C3I), missile sensor programs, helicopter prototype integration, air and missile defense systems, and tactical operations centers (TOC).
Secure Regenerated Keying
SRK is a fast, compact patented ultra-secure cyber security process that protects sensitive data such as encryption keys, passwords, etc.
Protect Your Data From Hackers
SRK is NSA Suite B compliant, up to 70 times faster than conventional processes.
Rapid Prototyping and Integration
Mechanical, electrical, software, hardware Integration, cable manufacturing, equipment reset, upgrades.
Specilized Facilities
High bay integration area along with an extensive electronics lab.
Wireless Communications
Open Architecture Secure Information System (OASIS), is a rapidly deployable wide area data and comms network in use by National Guard and Homeland Defense organizations.
OASIS
Using a combination of point-to-point, point-to-multipoint and Omni-directional digital radios, OASIS has been deployed up to 100 miles from the internet head end or access point.
Aviation Services
COMM/NAV, Navigation (GPS, VOR/ILS, TACAN, DME), Radar (Color, GPWS, TCAS, Transponder, Altimeters), Interiors (Seating, Soundproofing, Carpets, ECU, Steps)
Experience
Key personnel from diverse aviation backgrounds with extensive experience providing solutions to military units and other organizations.
UAV/Drone Inspection Capabilities
Engineering and Test Services
enrGies performs a full range of engineering tasks – from taking a concept and evolving an entire C4ISR system to providing engineering support to an already existing engineering team. We've worked on tactical operations centers, fixed and rotary wing aircraft, unmanned systems, integration labs, individual components and subsystems, and all sorts of projects.
Systems Engineering

Electrical Engineering

Mechanical Engineering

Software Engineering

RF Analysis

Configuration Mgmt

Test Planning

Risk Evaluation
Architecture Dev

Test Execution

Co-site Analysis

WBS Development

Secure Regenerated Keying (SRK)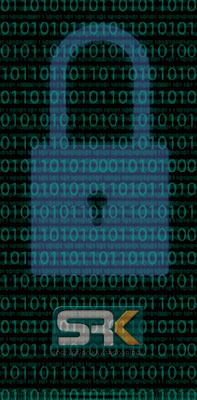 Secure Regenerated Keying (SRK) is an ultra-secure, patented crypto derivation process that protects sensitive data (encryption keys, passwords, etc.) and works with encryption cyphers such as AES and Elliptical Curve.  SRK uses only NSA approved crypto protocols and mathematical processes and is Suite-B compatible.
SRK protects encryption keys, passwords, etc. from hackers.

Up to 70x faster than existing cyber security methods.

Provides secure two-way assured authentication.

Unique encrypt once & broadcast to many capability.

Works peer-to-peer without needing servers.
Our Impact
Experience you can count on with real-world results.
About Us
Philosphy We Strive For
enrGies provides custom integrated solutions and support to the customer's complex requirements.  As a Small Service Disabled Veteran Owned business we offer dynamic and responsive engineering, software design and development, analytical solutions, and high quality rapid prototyping.  Our highly-skilled & disciplined team of engineering, integration, and project management are experienced with immediate quick turn projects as well as full scope DoD acquisition programs.  Recognizing the need for both agility and repeatability enrGies uses AS9100 (or equivalent) processes and is pursuing full certification.
Our success is attributed principally to an adherence to the values of integrity and respect. Within enrGies corporate culture each member of the team is committed to customer satisfaction; the cornerstone of which is a detailed understanding of the customer's needs as well as requirements.  Uniquely, our team has the integrity to tell a customer bad news (along with a resolution!) as well as the respect for their requirement to provide detailed and insightful solutions.  This approach allows enrGies to demonstrate our slogan "From Concept to Completion".
Skills We Use
Unmanned Aerial Systems (UAS)
100%
Contracts
GSA Professional Engineering Services (PES)
Contract Number: GS-10F-0136T enrGies offers engineering services under all six contract Special Item Numbers, or SINs, that are available under this contract across the full life cycle of an engineering project in the areas of electrical, and mechanical engineering and related sub-disciplines. Discounted rates may be offered on individual task orders.
Seaport Enhanced (Seaport-e)
enrGies will provide services according to task orders issued under this contract. These services potentially include the entire mission area requirements supported by the activities and technical capabilities that comprise the various ordering offices.
Past Performance – enrGies currently does not have any past performances.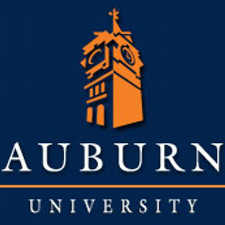 Auburn University UAS School
enrGies is under contract with Auburn University to develop their new Unmanned Aviation System (UAS) course along with providing expert instructors to conduct the classes.